A great time was had by all at the annual pilgimage to play for the Ducks football game in Eugene, Or. Sitting in with the band this year (Kravitz had a prior commitment at his Professorial situation at Linfield College) was the fantastic Paul Biondi on saxes. Paul was educated at Berkeley school of music and met Lee in New Jersey in the late sixties when Paul was out with the Righteous Brothers. There paths again crossed when Lee was on the road with Stevie Wonder opening for the Rolling Stones and Paul was with Ike & Tina Turner opening for Stevie. The gig was recorded so stay tuned for a possible release, "Jammin' for the Ducks at the MO"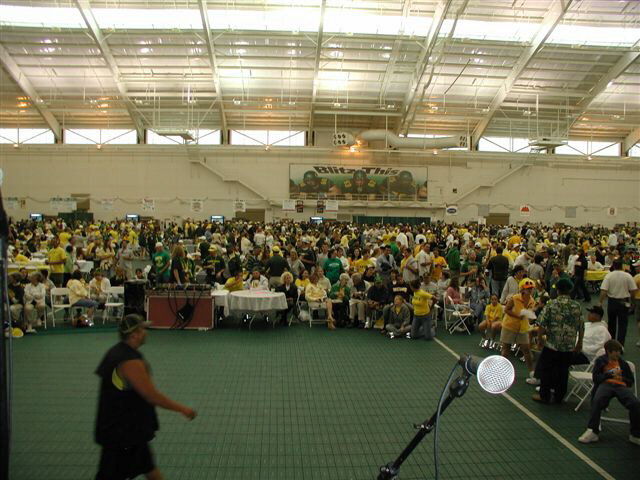 From the stage at the 2004 U of O Ducks Game Party.
Ducks vs Idaho game.